Fully customisable and diverse assembly & packing services
We pride ourselves on quality, competitive pricing, and fast delivery of packing, packaging & fulfillment services
No job is too big or too small
Fast & reliable.


Always affordable.
For more than 30 years, global brands with a strong sense of corporate social responsibility have trusted Packable. From our affordable assembly and packaging services for products and merchandise, to secondary packaging of ink cartridges, we offer a range of fulfilment services to suit any needs.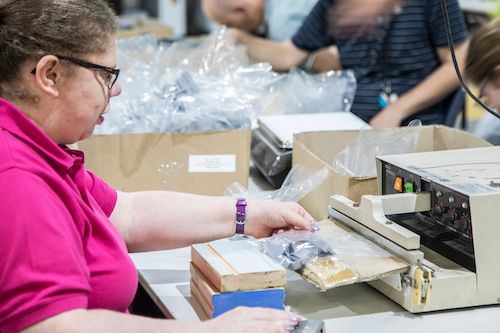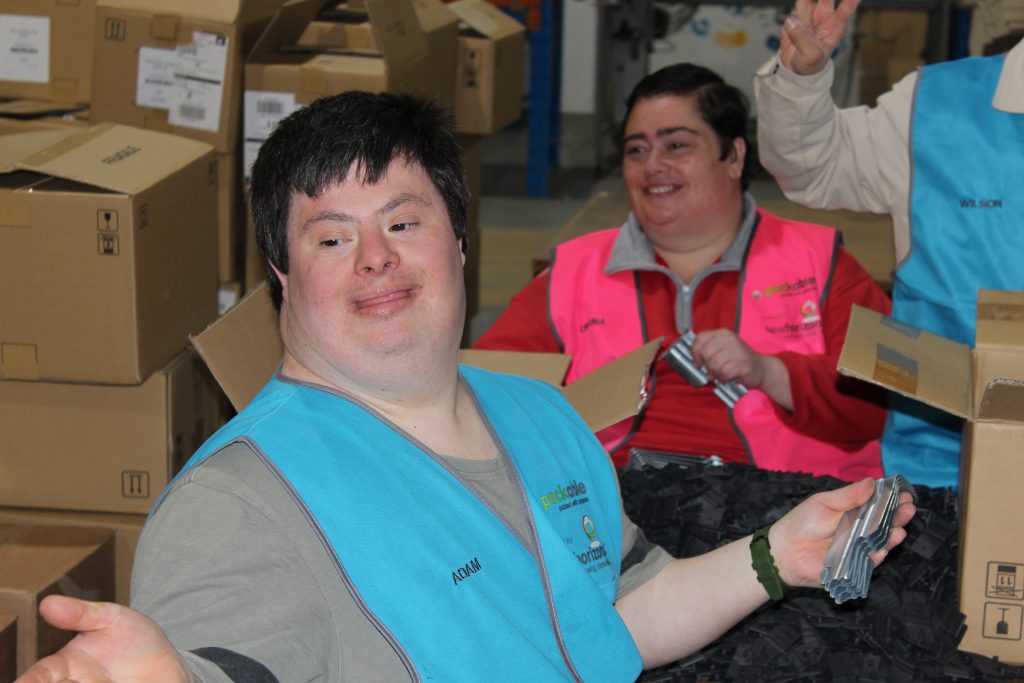 Thanks to our state-of-the-art equipment and highly-trained staff, Packable, an Australian Disability Enterprise (ADE), delivers a complete service in a timely and accurate manner while maintaining exceptional standards.
Working with Packable is more than a sound commercial decision: it's a chance for your business to consciously make a difference.
We deliver tailored assembly, fulfilment and packaging services at an affordable price.
Talk to us today about your packaging requirements.
Birth & Marriage certificates sent
Easter Bags packed in 2022
Using the latest equipment and efficient processes we can fulfil large volumes of any packaging requirement quickly & without compromising on quality.
We can accommodate bulk deliveries for trailer trucks loading and offloading containers, saving you time and money on double handling.
For those jobs requiring individual handling our skilled team is dedicated to delivering the best packaging and assembling results every time, on time.
All jobs are completed with professional handling of finished goods using our material-handling equipment for safe and secure delivery.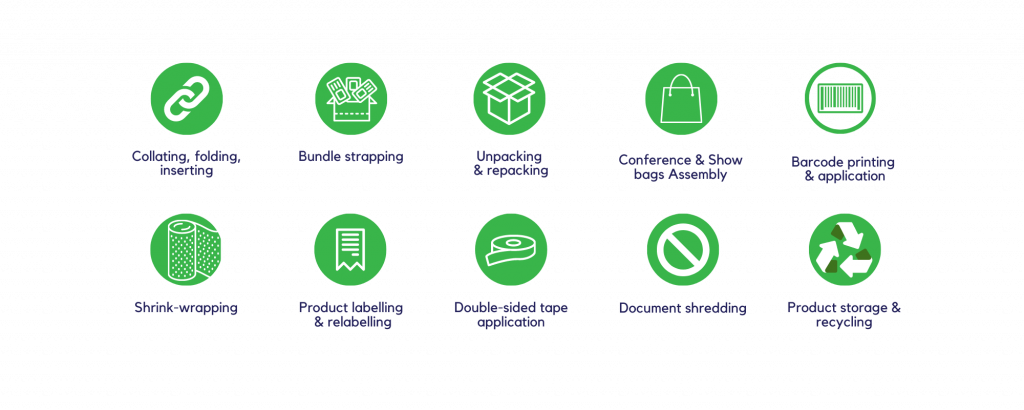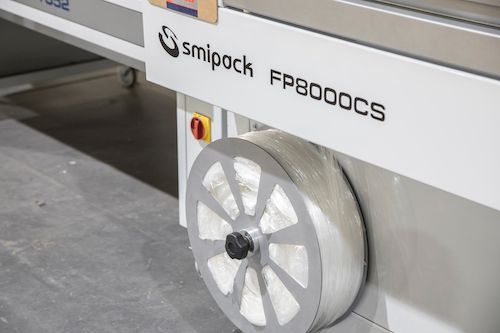 Shrink wrapping
Our state-of-the-art machines seal, protect and bundle products as large as 840mm x 710mm, delivering quality results on time.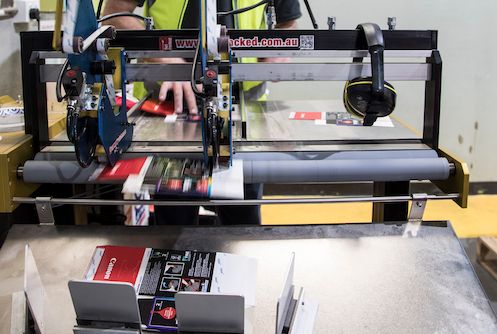 Labelling
Whether it's labelling large quantities of flat or round surface, printing barcodes or relabelling products by hand, we have it covered.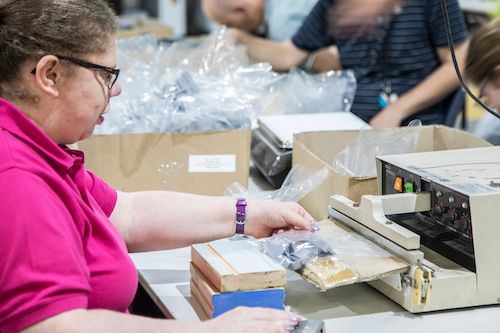 Packaging
Our highly trained team is proficient and flexible in unpacking and re-packing products to suit all your product and promotional needs.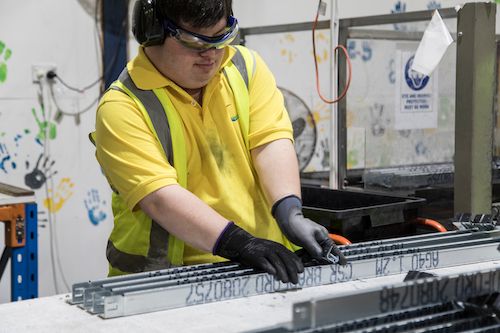 Product assembly
Assembling, collating, inserting and then reassembling products to deliver a final solution ready for your customers is what we do best.
What our customers say ...
For more than ten years, Packable has provided valuable assembly and packaging services that improve our product offering.
Packaging our Easter Show bags involves inventory management, reconciliation, packing, storage and despatch. We've been impressed by Packable's ability to deliver.
The Packable team has a strong attention to detail and always meets our high expectations for lead times and turnaround. They align to our values and drive a strong sense of community across our team.
Packable employees are enthusiastic, skilled and committed to delivering end-to-end packaging services to a high standard. Each and every one of our team members take pride in their work.
Our North Ryde factory boasts a team of over 100 permanent employees & staff, with many having been with us for 15 years or longer.
Growing our business means we can offer a variety of people meaningful employment in a supported environment, whatever their needs. We provide our employees rewarding employment, with opportunities to learn new skills while receiving ongoing support and encouragement. Everyone in our team gains lasting employment experience, which results in increased confidence, independence and new friendships.
Come and see us in our packaging centre and meet the team making a difference. We would love to show you around the factory.
Do you know someone who might be interested in working with Pacakable?
Work in a safe environment.
Variety of work options.
Grow your skills and confidence.
Make new friends.